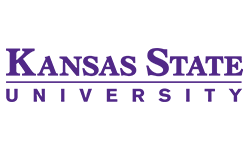 Core member | Unmanned Aircraft Systems
The mission of the K-State at Salina Unmanned Aircraft Systems Program Office (UASPO) is to facilitate and promote the safe incorporation of Unmanned Aircraft Systems into the National Airspace System above Kansas and beyond. We use our experience operating, and maintaining aircraft to operate, within the National Airspace System to establish operational guidelines, policies, and procedures and provide for operator training for Unmanned Aerial Systems to fly within the state of Kansas.
We also work closely with private contractors, government, and government-affiliated agencies to ensure the safe realization of the Kansas UAS concept of operations.
For More Information | Contact:
Kurt Carraway
Acting UAS Program Manager, Applied Aviation Research Center